Blended Filling - Large Refill (18 Quarts)
$20.00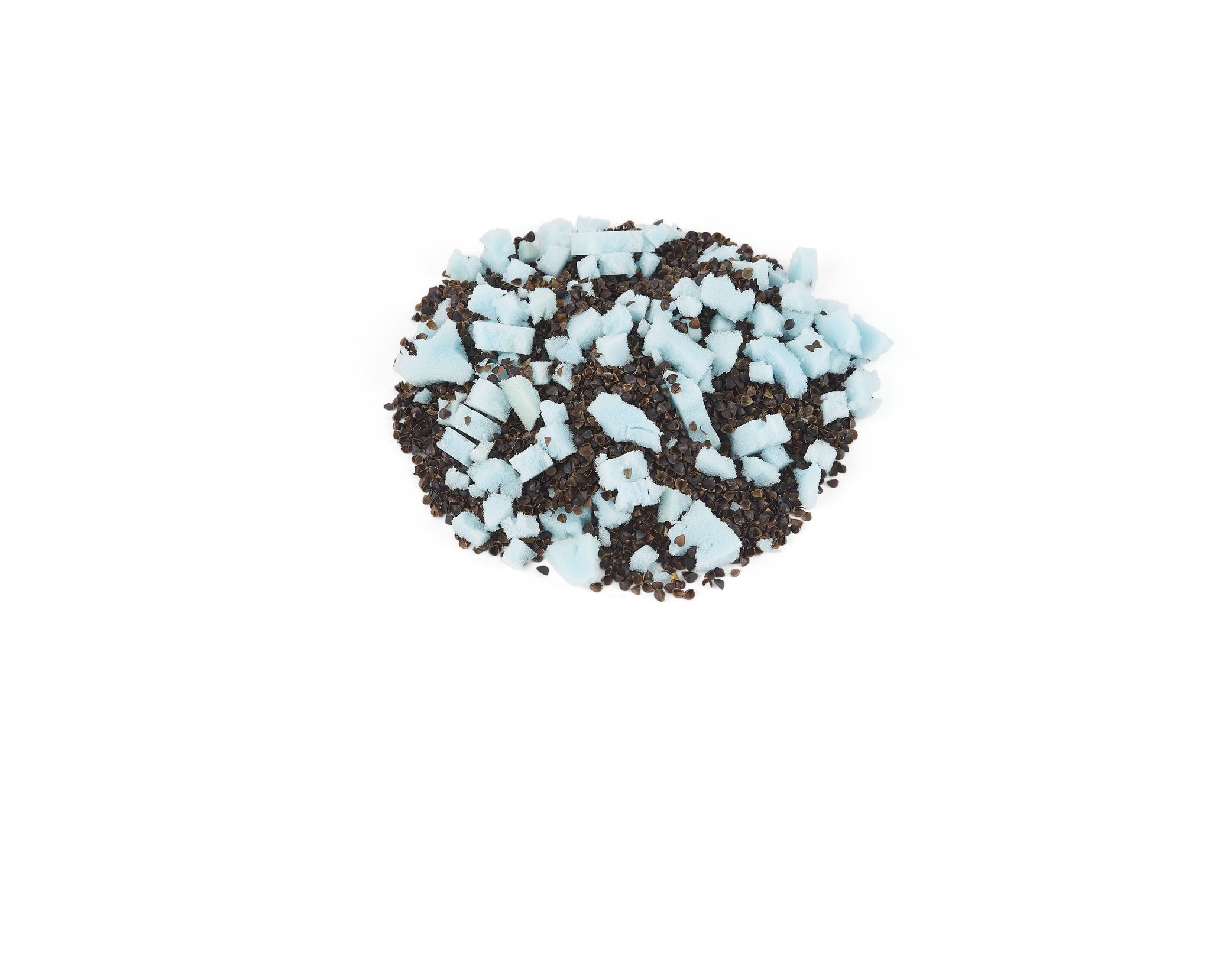 This item is our pre-blended pillow filling, about 40% shredded Cool Gel Memory foam and 60% buckwheat hulls.  Approximately 18 Quarts (4.5 gallons).  Two of these units ship with our pillow kit package.  Price includes shipping and handling for most US orders.
Pleased with Product Availability
My husband has been using this pillow for years with his cpap machine. He doesnt like any other pillows now. The foam has started to age and break down after many years of use. Most companys would make you buy a whole new pillow....which I was going to do. To my surprise you can buy the filling by itself and refresh your pillows contents. I was so happy that I bought a pillow for myself to try.
Great sleep!
This filling helps me sleep easy with my CPAP mask on. The foam helps soften it and keeps the buckwheat hulls from shifting too much.